DU SOL M.Com Admission Dates (Announced)
DU SOL offers two-year degree courses in many subjects and M.Com is one of the best and top-notched courses out there. In entrance based M.Com admission procedure, the students are required to appear for group discussion (GD) and Personal Interviews (PI). If they want to take admission directly through the merit list, then at least 55% marks are required. About 50% of seats are reserved for entrance-based admission while the rest of the 50% are reserved for students who want to take admission through a merit list. DU SOL is providing online admission as students don't need to visit the university for admission procedures.
For group discussions and interviews, the students are required to visit the department. The complete details regarding eligibility criteria are mentioned on the official website of the university. The entrance examination is conducted by NTA or National Testing Agency.
Students need to know more detailed information about DU SOL Distance M Com Program:
Students who have just completed their 12th board by any recognized board of education can apply for this M Com program.
The minimum percentage to get admission at DU SOL Distance course is an aggregate of 50% marks or above in their Graduation.
There is no age limit or gap bar when it comes to applying for DU SOL admissions.
Note: The DU M Com 2024 eligibility criteria would change that depending upon the category a candidate belongs to.
Eligibility Criteria for DU SOL M.Com
The distance education department of Delhi University was established in the year 1962. It focuses to enhance the standard of living of those students and citizens who can't afford regular classes due to various reasons like time, fee structure, duration, and connectivity. Some of them are working professionals and thus they can't quit their job due to their personal issues. Admission Criteria for Students Residing in India
Eligibility: The student must have a citizen of India. He/she must have passed the bachelor's degree examination from any recognized university of UGC-approved institution with at least 55% marks. Alternatively, the students must have completed 12th with a vocational stream with at least 60% marks in aggregate. For other students like OBC, the relaxation is 27% in the total seat availability. For SC and ST, a total of 15 and 7.5% of seats are reserved respectively. For other students, like OBC, the minimum required percentage is 50% and for SC and ST, 40% in graduation is needed.
Total number of subjects in all the two years: 10 Fee for Indian students for the first year: 5,140 rupees.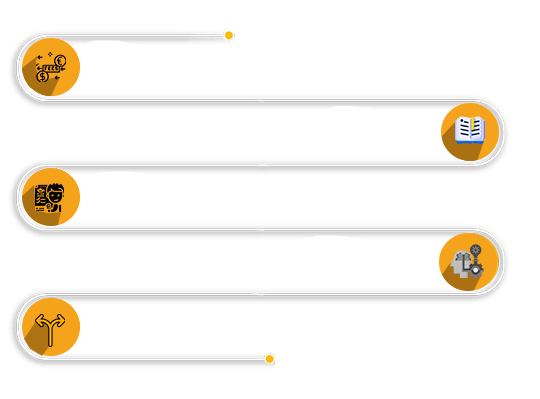 Admission Criteria for Foreign Students (2024-25)
Delhi University provides equality in education in all subjects and courses. The School of Open Learning also invites admission applications from foreign nationals in different departments as per the availability of seats and special criteria for overseas students. Foreign students must check the minimum eligibility, fee structure, and accommodation near their allotted regional centers before taking admission to any course.
In the M.Com degree course, they need the mentioned things:
Valid Visa to stay: First and foremost requirement is their visa. They must have at least 2 years of valid and authenticated visas approved by the Ministry of civil aviation and also from the External Affairs ministry. It will help them to stay here for educational purposes.
Registration at DU SOL FSR: Foreign Students need to register themselves in FSR to get admission as no foreign candidate is allowed for admission to any course without FSR registration.
Per Semester Course Fee: The per semester course fee for the M.Com degree program for overseas students is 13,640 rupees in Indian currency.
DU SOL Sample Certificate
Earn a UGC & AICTE, NAAC A++ -recognised degree from DU SOL
Learn from the best faculty and industry experts.
Become a part of the DU SOL Alumni network.
Build job-ready skills to get ready for the workforce.
Who is Eligible for DU - School of Open Learning Admissions?
UG Courses
10+2 from a recognized Education Board
A minimum of 45-50% marks in the qualifying exam.
Basic Knowledge of the English language.
PG Courses
Graduation from a recognized university.
At least 45-50% marks in the qualifying exam.
Must have studied the English language at 10+2 or graduation level.
Note: For some courses, the university might conduct an entrance exam & the eligibility will also depend on the scores of that exam.
DU SOL Admissions FAQ
Anyone, who has passed the bachelor's degree examination in Commerce from any UGC-approved college, can take admission to the M.Com course.
Yes, definitely, if you have a M.Com degree with at least 55% marks aggregate, can easily take admission to M.Com 2022 session.
The last date for the registration and admission process is not yet declared. Students are requested to check the official portal regularly.