What is the Last Date for DU SOL EMBA in Leadership & Strategy 2024?
Admission to this online program in Delhi University's School of Open Learning starts in July. The exact dates for registration & application form filling can be obtained from the official website for each new academic session. You will get the update here regarding the commencement date of online admission in DU-SOL for the 2024 batch. Students interested in UG,PG or EMBA courses are advised to fill the application form before the last date to avoid late fees. The application fees vary for general and SC/ST candidates.
Students should fit the eligibility criteria in order to enroll themselves in their desired course. Information like eligibility criteria, fee structure, courses offered, etc can be easily found on the official website of DU SOL. For details, students can also download the prospectus of DU SOL 2024-25 from the official portal.
All Executive MBA Specializations are Provided by School of Open Learning
Few other courses provided by DU SOL are mentioned below:
EMBA in Operations and Supply Chain Management
For more information on the courses offered with their respective fee structure, eligibility, and syllabus students can visit the official website of DU SOL.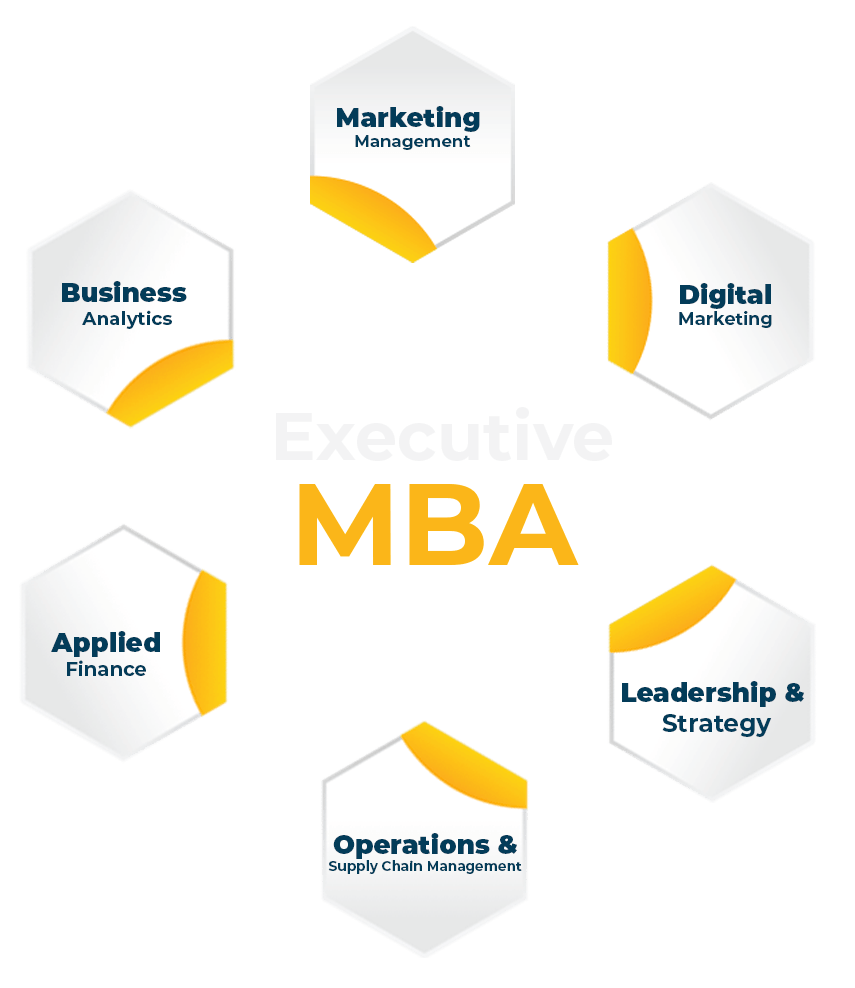 Executive MBA Leadership & Strategy in India (Find the Best Schools and Degrees)
Leadership is the core need for any business or organization. Getting an EMBA in Leadership And Strategy will for sure help anyone to get skills needed like Connecting with others in the organization, Encouraging others to grow professionally, Having optimistic approach, Collaborating and motivating team members, Honest feedback exchanges, etc.
Learning Management System
DU SOL is an Open and Distance University that offers online classes along with the notes, e modules, e libraries, and books. The study material is prepared by professors and scholars with concise information that deals with a variety of topics. The study material is available in both hard and soft copy form.
Printed Study Material
For those students who want to get a hard copy of their study material, the university is giving them an option to get their study material in printed form. Printed study material is available for all the UG, PG, and EMBA courses.
Online Study Material
Students can easily access the study material on the official website, they can visit the official website of DU SOL and download study material provided on the portal. There are applications as well which students can download to get access to the study material of their course.
Examinations
DU SOL conducts examinations after every semester to check the students' understanding about the subject. These examinations are conducted in the centers in offline mode. Examinations can be given in both English and Hindi, however students will have to choose one of the above and stick with it throughout the completion of their course.
DU SOL Sample Certificate
Earn a UGC & AICTE, NAAC A++ -recognised degree from DU SOL
Learn from the best faculty and industry experts.
Become a part of the DU SOL Alumni network.
Build job-ready skills to get ready for the workforce.
Who is Eligible for School of Open Learning Admissions?
UG Courses
10+2 from a recognized Education Board
A minimum of 45-50% marks in the qualifying exam.
Basic Knowledge of the English language.
PG Courses
Graduation from a recognized university.
At least 45-50% marks in the qualifying exam.
Must have studied the English language at 10+2 or graduation level.
Note: For some courses, the university might conduct an entrance exam & the eligibility will also depend on the scores of that exam.
DU SOL Admissions FAQ
Leadership courses are courses designed for students who want to learn leadership techniques and managerial skills. For students as such, many universities offer courses like Executive MBA in Leadership and Strategy.
Many courses are offered by DU SOL but the Executive MBA In Leadership & Strategy is not yet offered by Delhi University School of Open Learning.