Last Date for DU SOL BA program with computer applications
Admissions for the particular course starts from June, and registration will be closed on 15th August and for more exact dates for registration and application form , you can visit the official website of the Delhi School of open learning.
Things one must keep in mind before taking the admissions
Check your eligibility required for applying for the course, for applying, applicants must have passed class 12th with 50% in mathematics or computer science.
Always check the official website for the latest update so you don't miss out on any important date such as date of registration.
Keep in mind that the number of seats is limited to 2000, make sure to apply on time.
Admissions will be based on merit.
Online BA. Program with computer applications career opportunities
In today's world one has to have a basic knowledge of computers and technology and because of which there is a rise in job opportunities as well in this field. Students can join as data entry operators in academic institutions, technical assistants, business and industrial organsations and government offices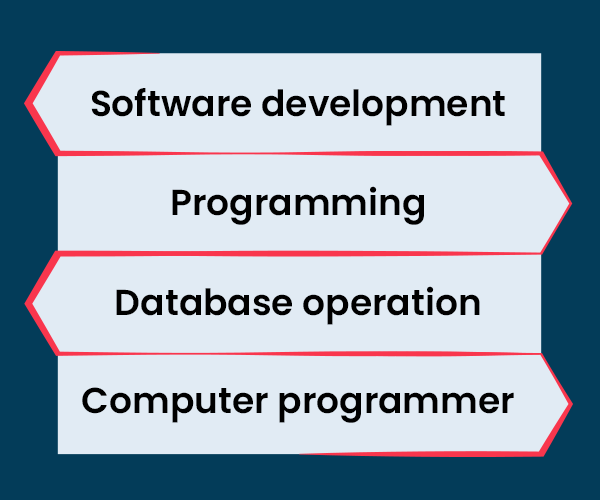 Online BA. with computer application in India
Delhi school of open learning offers various courses in which one of the course is BA. With computer application , it is a 3 year course
Medium of the instructions
University uses the English language to convey any information to the students, and students also need to complete all the assignments in the English language only.
End term examinations
Course duration is 3 years which includes 6 semesters. Term exams will be conducted at the end of the semester and passing marks are important in each subject to pass in the semester even in the elective subject it is mandatory to pass.
Assignments
The teacher in the class will tell unit-wise assignments, viva, and quizzes as part of the internal assessment. Also, there will be an end- semester test to estimate the overall understanding of the course. These assessments contribute to the final grading of the online BA program with computer operations, comprehensive evaluation of scholars' knowledge throughout the 3 years time duration.
Evaluation
Each practical session will be worth 50 marks, with 25 marks allocated for continuous evaluation and an additional 5 marks for the oral viva. The continuous evaluation ensures regular assessment of students' performance, while the oral viva assesses their understanding and application of practical concepts in a verbal format.
Job opportunities
The duration of an online BA program with computer operations is 3 years. Throughout this period, scholars share in different classes that integrate trades and computer wisdom subjects. They acquire essential chops in programming, database operation, software development, and more, preparing them for a variety of career paths in the digital sphere.
DU SOL Sample Certificate
Earn a UGC & AICTE, NAAC A++ -recognised degree from DU SOL
Learn from the best faculty and industry experts.
Become a part of the DU SOL Alumni network.
Build job-ready skills to get ready for the workforce.
Who is Eligible for School of Open Learning Admissions?
UG Courses
10+2 from a recognized Education Board
A minimum of 45-50% marks in the qualifying exam.
Basic Knowledge of the English language.
PG Courses
Graduation from a recognized university.
At least 45-50% marks in the qualifying exam.
Must have studied the English language at 10+2 or graduation level.
Note: For some courses, the university might conduct an entrance exam & the eligibility will also depend on the scores of that exam.
DU SOL Admissions FAQ
Yes, it is totally valid, all the degrees provided by DU SOL are valid.
The Syllabus of this course covers all the fundamentals of computers, database management system, computer networks and internet technologies , multimedia systems and applications.
Yes, seats are limited to 2000.