What is an MCA in Game Development?
An MCA in Game Development is a 2-year degree program that is focused on the development of gaming software, video games, gaming worlds, and the various concepts, practices, and operations involved in it. This course is of the postgraduate level, i.e. designed for Bachelor's graduates interested in game development.
Here are some quick MCA facts about DU-SOL:
MCA in Game Development is a 2-year PG degree course.
This course has now been approved by the major Indian accrediting body– UGC-DEB for delivery in the distance and online modes.
The course consists of 4 semesters in which a number of specialisation courses and core computer courses are taught.
The average fee for the course ranges from INR 2,00,000-INR 2,20,000 for the full course.
Online MCA Specializations Offered by DUSOL
MCA in Computer Science and IT
MCA in Full Stack Development
The candidates will get the following options of online MCA specializations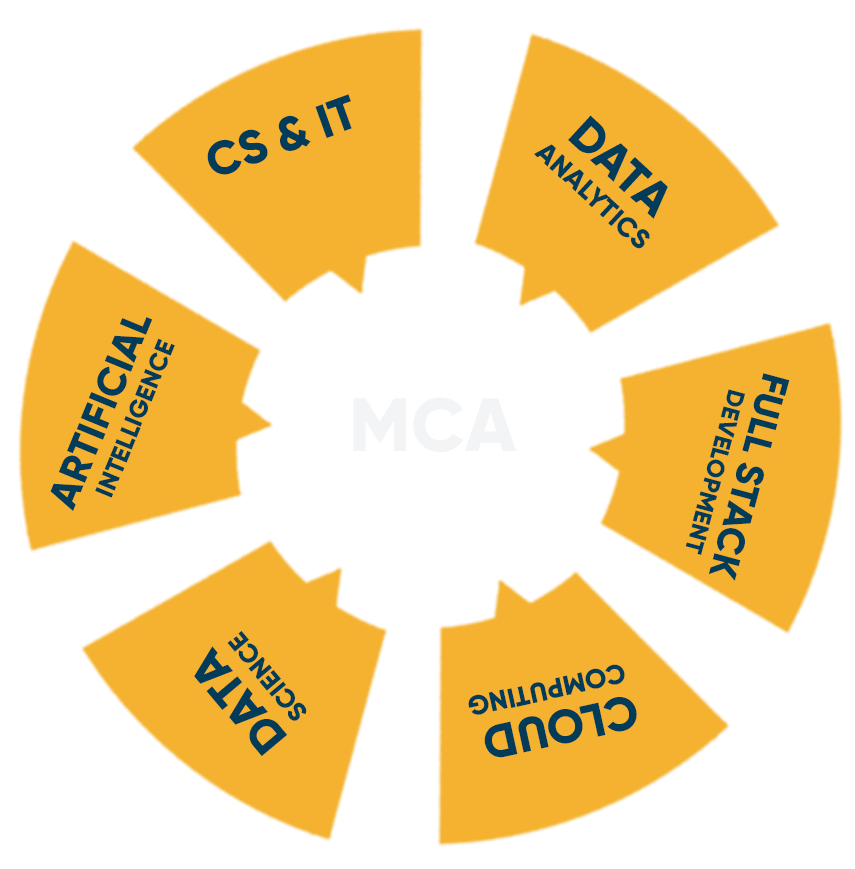 DU-SOL MCA Game Development in India (Find the Best Schools and Degrees)
An MCA in Game Development can provide the right impetus to the career of aspirants wishing to develop a career in game engineering, gaming worlds, gamification, game development etc. since this course focuses upon all such crucial aspects of game development, providing not only a deeper understanding but also the requisite skills training to put the concepts into action. Being a postgraduate course, the course balances between skill development, conceptual learning, application and analytical skill training, preparing students for a boom in their gaming career.
Modes of Delivery
Already being offered in the regular mode of learning, students can now also take the course up in the distance or online learning mode. With the latest directions of the UGC-DEB, universities which have been accredited for providing online and distance courses can offer an MCA in Game Development in the fully online mode as well as ODL mode. An online MCA in Game Development is gaining popularity among students as it allows flexible, self-paced learning within an affordable fee range and similar academic rigour.
Evaluation
The evaluation of the student in the course is based upon two aspects, their Internal Assessment (IA) and their performance in the final examinations at the end of each semester. The ratio of academic weightage between IA and term-end exams is 30:70. IA includes assignments, quizzes, projects etc. while the term-end exams include the practicum and theory exams. The qualification criteria for a paper is a minimum of 40% marks in each IA and term-end examination. An overall aggregate of 45% aggregate marks is usually required to qualify the semester.
Career Scope
The career scope of game development as a field is currently expanding. The field is still in its stages of inception in India, which means trained game development graduates have the chance of grabbing appealing job positions with very limited competition. Some of the top job roles that a MCA graduate in Game Development can explore include game programmer, video game developer, game engineer, video game animator, game producer, game content designer, game UI designer etc. The salary range offered to fresher graduates can range from INR 5 LPA to INR 7 LPA on an average.
Placement Partners
While game development graduates can seek jobs in the IT sector, top job opportunities can be explored in gaming companies that have a demand for professional game developers and engineers. Some of the well-known game development companies where a graduate can explore jobs include Microsoft, GoLive Game Studios, MadOver Games, Miniclip, IDZ Digital, Ingenuity Gaming etc.
DU SOL Sample Certificate
Earn a UGC & AICTE, NAAC A++ -recognised degree from DU SOL
Learn from the best faculty and industry experts.
Become a part of the DU SOL Alumni network.
Build job-ready skills to get ready for the workforce.
Who is Eligible for School of Open Learning Admissions?
UG Courses
10+2 from a recognized Education Board
A minimum of 45-50% marks in the qualifying exam.
Basic Knowledge of the English language.
PG Courses
Graduation from a recognized university.
At least 45-50% marks in the qualifying exam.
Must have studied the English language at 10+2 or graduation level.
Note: For some courses, the university might conduct an entrance exam & the eligibility will also depend on the scores of that exam.
DU SOL Admissions FAQ
No, DU-SOL does not offer an online MCA course in Game Development. If you want to take up a fully online MCA course in Game Development specialisation, you can explore accredited online universities like Jain University that offer the course.
Yes, UGC-DEB has declared that an MCA in the fully online mode is completely valid and equal in value as a regular MCA course (if it has been completed from an accredited university).
The full course fee for an MCA in Game Development ranges from INR 2,00,000 to INR 2,20,000.
Game development has a growing scope in India, as many gaming companies are emerging with the rise of gaming among the common urban and rural circles. Due to this, the demand for trained game development professionals is also rising. Game development graduates can venture into various fields of gaming like game designing, game UI designing, game programming, video game development, game animation etc. The field is also sufficiently paid as freshers can secure jobs paying roughly between INR 5 LPA to INR 7 LPA.