Does DU SOL provide an Online Certificate in Digital Marketing?
Unfortunately, DU SOL does not offer any certificate or diploma program. However, it provides several online undergraduate and postgraduate programs.
There are other universities and institutions in India that provide Online certificates in Digital Marketing. One of the best alternatives to DU SOL for this certificate is NMIMS University Online.
This certificate offered by NMIMS University Online is intended to give you a thorough understanding of digital marketing principles and practices and prepare you for future careers. The cost of this certificate is also reasonable, with an average of INR 25,000 to INR 30,000.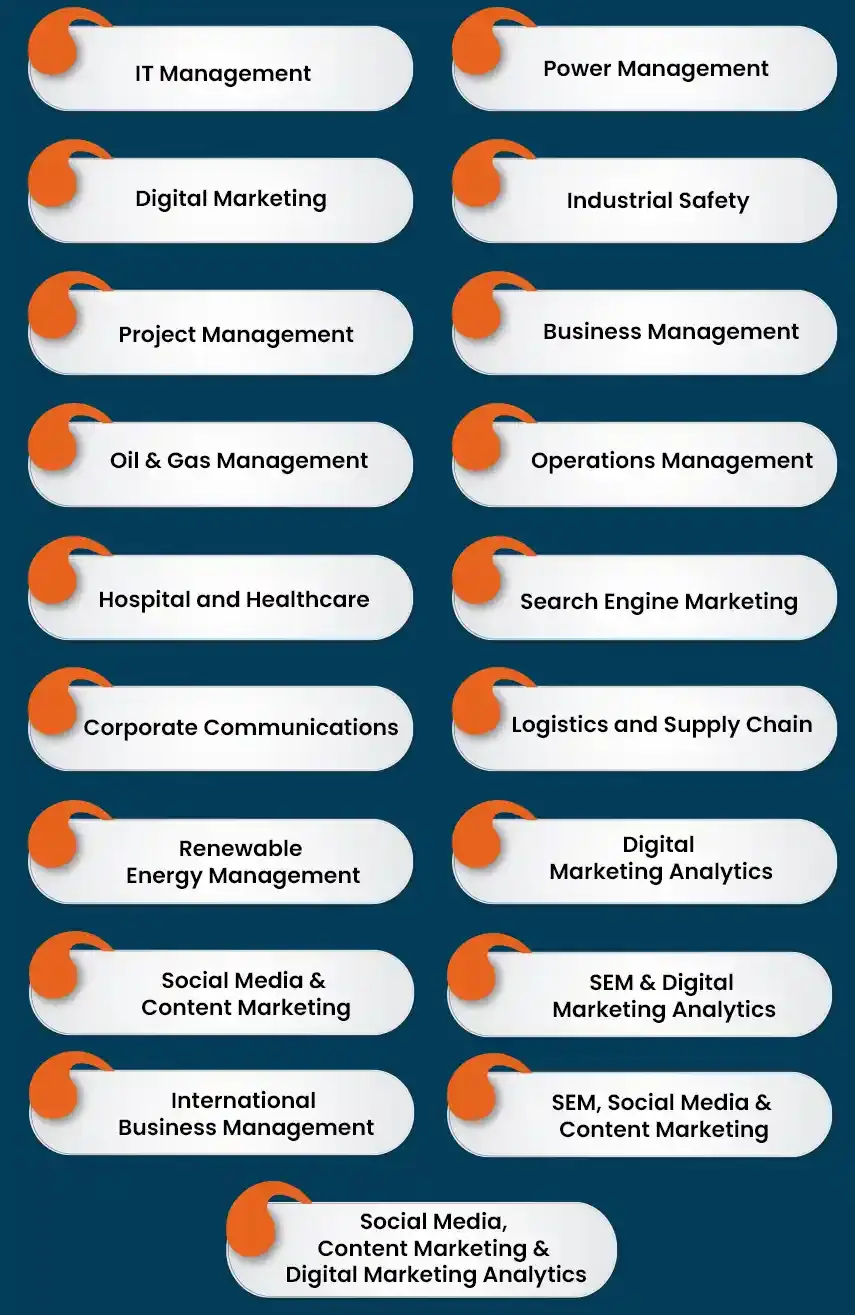 Online Certificate in Digital Marketing in India | Operating Techniques
The operating techniques for an Online Certificate in Digital Marketing are intended to satisfy students' demands. They might include:
Mode of Delivery
A learning management system (LMS) is often used to deliver an online certificate in digital marketing, allowing you to access course materials, complete assignments and assessments, and engage with instructors and other students. Live online sessions or video lectures may also be included.
Exams Format
An online certificate in digital marketing exam format often comprises assignments, quizzes, and a final project or exam. The structure and weightage of each evaluation may differ depending on the institution that offers the program.
Grading Criteria
The grading criteria for an online certificate in digital marketing often include assignments, quizzes, and a final project or test to measure students' knowledge and implementation of course material.
Career Scope
A digital marketing online certificate may lead to employment in various industries, including marketing, advertising, public relations, and social media. For example, digital marketing professional, social media manager, content marketer, SEO specialist, and email marketing coordinator are all possible job titles.
DU SOL Sample Certificate
Earn a UGC & AICTE, NAAC A++ -recognised degree from DU SOL
Learn from the best faculty and industry experts.
Become a part of the DU SOL Alumni network.
Build job-ready skills to get ready for the workforce.
Who is Eligible for School of Open Learning Admissions?
UG Courses
10+2 from a recognized Education Board
A minimum of 45-50% marks in the qualifying exam.
Basic Knowledge of the English language.
PG Courses
Graduation from a recognized university.
At least 45-50% marks in the qualifying exam.
Must have studied the English language at 10+2 or graduation level.
Note: For some courses, the university might conduct an entrance exam & the eligibility will also depend on the scores of that exam.
DU SOL Admissions FAQ
While there are no formal requirements for a digital marketing certificate, basic computer skills and an understanding of social media and internet usage are advantageous. In addition, a solid knowledge of business concepts and marketing strategies is also practical.
A digital marketing credential can help you get a job as a social media marketing professional, email marketing manager, content marketing strategist, digital advertising manager, or search engine optimisation (SEO) specialist.
The length of the Online Certificate in Digital Marketing is generally six months to one year.