Does DU SOL Offer an Online B.Com in International Business?
The UG courses offered by DU SOL include Bachelor of Arts or BA (Hons.), Bachelor of Business Administration or BBA, Bachelor of Arts or BA (Prog), and Bachelor of Commerce or B.Com. The specializations of B.Com at DU SOL are B.Com (Hons.), B.Com (Hindi), B.Com (English), and B.Com (Economics).
Currently, DU SOL does not provide a specialization in international business under online B.Com. Although, there are other options for universities that provide this online course. One of the UGC and NAAC-accredited universities that provide this online course is GLA University Online. The entire course of B.Com with a specialization in international business costs around 35,000 INR to 65,000 INR.
A better understanding of this course and the universities that provide it can be gained by filling up the counseling form.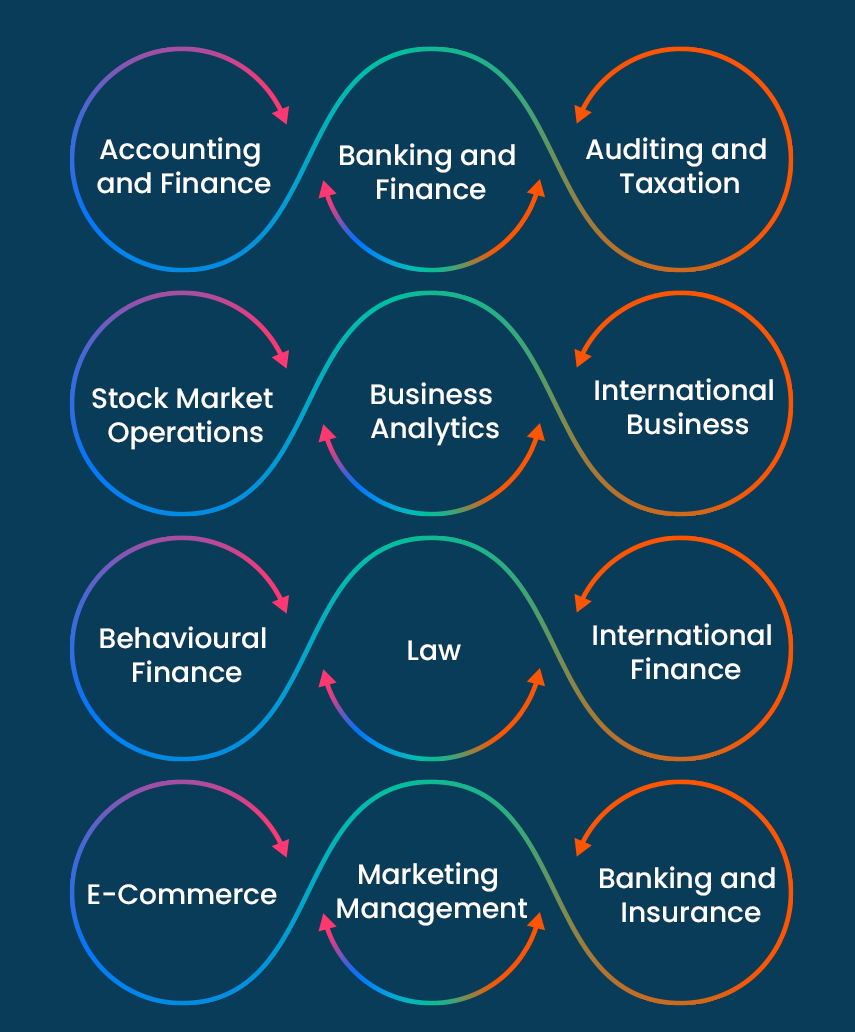 Online B.Com in International Business in India | Modes of Operations
The major aspects on which the outcome of this course depends are discussed here:
Learning Management System (LMS)
The live classes, recorded lectures, study materials, assignment submissions, and other academic activities related to this course all occur through a separate learning portal of the university, i.e., LMS. The credentials of the LMS portal are provided by the university post-admission to the online course.
Semester Exams
The exam mode followed in this online course is semester mode, i,e., exams are conducted at an interval of 6 months. Candidates need to appear and pass each exam of a semester in order to get promoted to the next one.
Internal Assessments
The academic tasks like assignments, tests, and quizzes allocated to students during the ongoing session are evaluated by the Professors and they do influence the final results of the candidates. These tasks are categorized as a whole under internal assessments.
Final Evaluation
The final evaluation of candidates after the term-end exams is done by considering the results of both internal assessments (IA) and theory exams. The weightage of these two is set as 30% (IA) and 70% (theory exams) in the final results.
DU SOL Sample Certificate
Earn a UGC & AICTE, NAAC A++ -recognised degree from DU SOL
Learn from the best faculty and industry experts.
Become a part of the DU SOL Alumni network.
Build job-ready skills to get ready for the workforce.
Who is Eligible for DU - School of Open Learning Admissions?
UG Courses
10+2 from a recognized Education Board

A minimum of 45-50% marks in the qualifying exam.

Basic Knowledge of the English language.
PG Courses
Graduation from a recognized university.

At least 45-50% marks in the qualifying exam.

Must have studied the English language at 10+2 or graduation level.
Note: For some courses, the university might conduct an entrance exam & the eligibility will also depend on the scores of that exam.
DU SOL Admissions FAQ
No, the specialization of international business is not offered under B.Com by DU SOL. However, the options of other universities can be explored if you want a degree of B.Com with the same specialization.
Yes, post-completion of online B.Com International Business, candidates can go for higher studies to widen their career options.
The salary package for freshers of this online course is 2-4 LPA which gets higher with time and relevant experience to a package of around 10 LPA.